Mens Ice Hockey Finishes the Regular Season Strong
Penn State Harrisburg Hockey is off to a good start to its season in the DVHC league. In their first 10 games of the season they had a national record of 6-1-3. They have been led by their senior captain Cameron Moore. He has racked up 28 goals and 22 assists in 21 games played for the Nittany Lions. They have also had a solid goaltending tandem. Vaghn Hennesey posted a 6-2-2 record with a .872 save percentage and 4.08 goals against average. Logan Hanek has a record of 5-4-1 with a .864 save percentage and 4.13 goals against average. 
The Lions lost some close games against some tough opponents. Recently, the team lost a heartbreaker 8-7 in overtime to the Alvernia Golden Wolves. Alvernia has become a league rival for the Harrisburg Lions as both teams sit at the top of the division standings. The Lions bounced back with a dominant 13-2 win on the road against the Maryland Terrapins. They have a tough second half of the season but Head Coach Chris Moore feels that his team can hang with anyone if they play their best brand of hockey. 
Penn State Harrisburg Hockey had their final home game of the year on February 5th. It was a special night to honor all of the seniors from this season as well as the players from the 2020 season who never got their proper send off from collegiate hockey. The packed stands cheered as the Lions defeated the Westchester Rams in a high scoring thriller with a score of 7-6. 
"The most challenging thing has been collectively adjusting to the fast pace of college hockey. It's a lot faster and more physical than what the younger players on our team are used to and it's crucial that we match the speed of other teams as we prepare for playoffs." -Team Captain Cameron Moore.
The Harrisburg Lions have an overall record of 13-9-3 and are currently 6-4-2 in league play. They are ranked 3rd in the Atlantic division, trailing only Delaware and Kutztown, and they are ranked 40th nationally. The team has racked up a total of 146 goals and 103 goals against and has garnered an overall National Rating of 92.97. Their last regular season game was on saturday February 26th Against Kutztown and that game resulted in a tough 7-0 loss. Coach Chris Moore spoke out about their upcoming opponent and said "Our players know It's going to be a battle, we've played these guys and had some close losses, but I feel we are the underdogs that can make some noise in the playoffs." The Nittany Lions still have a lot of hope heading into the playoffs. The Nittany Lions will head into the postseason as the 3 seed and they will face off against the number 2 seeded Alvernia Golden Wolves on Friday, March 4th at 8:45.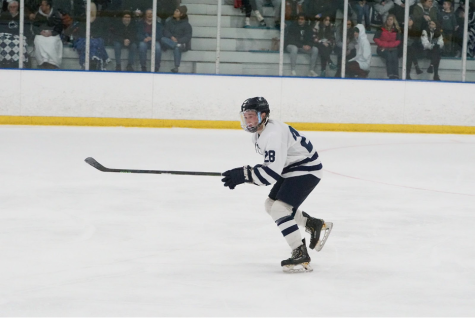 Leave a Comment