Four Graduates Present their Theses for their Masters' Degrees
Four Penn State Harrisburg students, Oscar Cartagena, Julia Slezak, Mary Cobham, and Kayla Schneider each participated in creating theses as they seek their Masters' degrees in Communications. Each of them developed a creative project that showcased their knowledge and expertise in their particular career field. These were then presented in front of a panel. Headlining the advisory side of the theses were many of the Communications department professors, including Dr. Robert G. Nulph, Professor Catherine Rios, and Dr. Nakho Kim. These professors pointed each of the graduates in the right direction and provided them with constructive critique as to how to make their theses better. 
Oscar Cartagena's thesis was based around a social marketing campaign for the men's soccer team. Oscar explains, "I have always had a passion for sports communications particularly with soccer and I have always had a great relationship with the men's soccer team here at Penn State Harrisburg and the sports information department." Because of this relationship, Oscar feels "the director trusted me with the men's soccer social media account on Instagram and Twitter." Oscar took over the team's social media accounts throughout the 2021-2022 season, and he was very active in promoting the team and its players. "Throughout the season I created multiple videos, multiple graphics, multiple highlight reels, and essentially I promoted the team," Oscar describes, "and I wanted to make sure the team was marketed as a high-ranked organization because I believed there was a negative stereotype in Division III athletics and thankfully my thesis was really successful." To see Oscar's work, the Penn State Harrisburg community can visit the Penn State Harrisburg Men's Soccer page on Instagram under the username @pshbgmsoc and on Twitter @PSHbgMsoc. 
Julia Slezak's thesis revolves around the representation of women with mental illnesses. Julia created a series of photos in order to portray this message in a visual way. Julia aims to hit on several mental illnesses through her photos, such as anxiety and depression. One example of her photographs can be found below. 
For Mary Cobham's thesis, she explored how international students used social media to cope during COVID lockdowns.  Her thesis is a compiled collection of short stories to detail these experiences of the international students. For many people, social media was the go-to during the pandemic, and especially for the international students, who were trying to adapt to going to school overseas while staying connected to their homes. Mary used a Penn State Qualtrics survey and interviewed some students to see how their social media practices changed from 2020 to the present day. She looked further, looking to see if those changes helped or hindered them and their emotional state during the lockdown and even to this day. 
Kayla Schneider's topic was focused on child sexual abuse. In her thesis, Kayla details her own personal story while also creating a website to raise awareness to the often-ignored topic. Kayla explains, "Through this creative final project, I created a series of short-form videos for the Lancaster County Children's Alliance, the Children's Advocacy Center for Lancaster County, accredited by the National Children's Alliance." Her thesis is meant to reach a wide range of children who may struggle to cope with this experience. Kayla summarizes what her thesis is about, describing it as exploring "the concept of reframing a community's thoughts and actions towards child sexual abuse prevention and education, instead of believing that child sexual abuse is inevitable." The main purpose of her thesis is to provide a safe environment for others who may have dealt with the same things she did. Kayla firmly believes, "It is time to stop thinking that the responsibility solely relies on the parents to prevent their children from being harmed. We need to reframe this idea and shift our mindset that a safe childhood is an adult's responsibility – a community's responsibility." Kayla believes it is important to shift our mindset from it just being an adult's responsibility to it being the responsibility of an entire community.  PSH students can view Kayla's website featuring her videos and several others by visiting the website at https://www.stopcsalancaster.com/.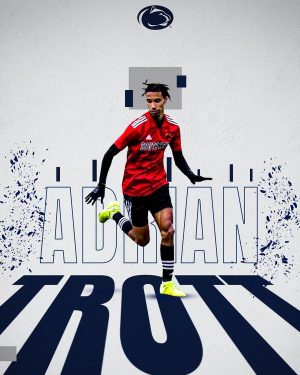 Leave a Comment