September 11, 2001, was a day that began like no other. Americans went to work and school as they would on any given day. As the day was just...
Penn State Harrisburg employs many extraordinary professors who strive to give their students the best education possible. Dr. Kimberly Shreck,...
Welcome to Penn State Harrisburg! August 22, 2022 marked the first half of the 2022-23 school year and the first day of classes for the Fall...
50 years ago, Title IX of the Education Amendments was passed and signed into law, prohibiting discrimination against women and girls from education...
The Narrative Photography Project
Below is the link to an exhibit that displays part of the work students of Basic Photography (COMM 215) produced in the Fall and Spring semesters of 2021/22.
The Narrative Photography Project
The Narrative Project Edition 2
The Narrative Photography Project incorporates a visual representation of a subject or theme that student photographers choose to pursue at the beginning of the semester.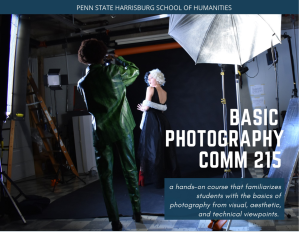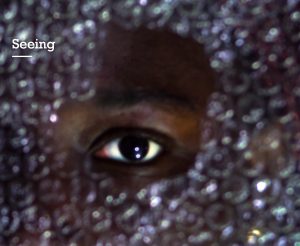 Seeing, is an online journal featuring the work of students of Advanced Photography (COMM 415).