After Badminton flew out for the intramural season Table Tennis pinged right in. Table Tennis this season started out with 22 teams. The championship...
As the new semester began intramurals started right up. The first intramural sport for the winter was Badminton. The Badminton season began with...
50 years ago, Title IX of the Education Amendments was passed and signed into law, prohibiting discrimination against women and girls from education...
President-Elect ​​Neeli Bendapudi visited Penn State Harrisburg on March 31st, meeting with students, faculty, and staff as...
The Narrative Photography Project
Below is the link to an exhibit that displays part of the work students of Basic Photography (COMM 215) produced in the Fall and Spring semesters of 2021/22.
The Narrative Photography Project
The Narrative Project Edition 2
The Narrative Photography Project incorporates a visual representation of a subject or theme that student photographers choose to pursue at the beginning of the semester.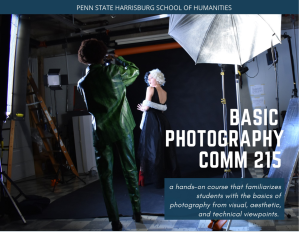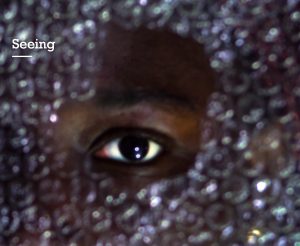 Seeing, is an online journal featuring the work of students of Advanced Photography (COMM 415).