Food Services Provides Eats Around Campus
There are four main food services available for students and faculty throughout Penn State Harrisburg. These include Stacks and Biscotti's in the Olmsted Building, and Provisions and The Outpost in the Student Enrichment Center. All four of these food services are available to students from certain times during the week and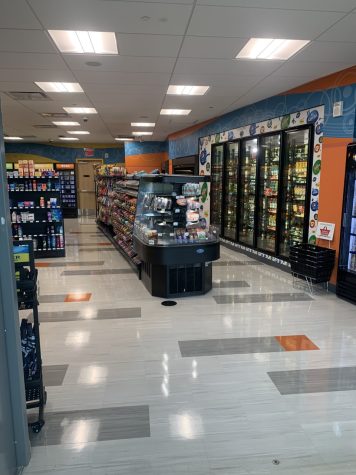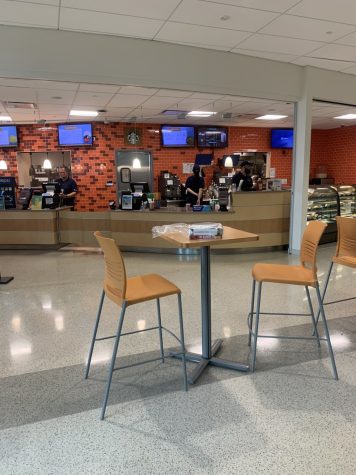 weekend.
The hours for Stacks vary depending on the day or if there are staff shortages. Their hours are Monday through Friday from 7:30AM to 10:00PM, Saturday from 11:00AM to 8:00PM, and Sunday from 11:00AM to 10:00 PM. Biscotti's is open Monday through Thursday from 8:00AM to 8:00PM and Friday from 8:00AM to 4:00PM, but is closed on the weekends. The SEC's Provisions hours are 9:00AM to 7:00PM from Monday to Thursday and 9:00Am to 4:00PM on Friday, but it also closes on the weekends. The Outpost holds the same hours as Provisions but opens at 8:00AM during the week. 
Penn State Harrisburg sophomore Moses Madavaram describes how the food is on campus and what his go-to is when dining at Stacks. "I really like the food. It has good quality. I tried their breakfast, and I loved the pancakes, and their pizza is good, but my go-to is the tenders and fries," Moses said.
Many of the other people on campus take advantage of the campus' main dining area and use Stacks as an opportunity to relax between classes or just to get together with classmates to work on assignments from classes. Stacks serves more than pizza and tenders and fries, providing a diverse menu of food and beverages to appeal to a wide range of students with different tastes. As the main dining area, Stacks also features a rotating selection of hot entrees with a variety of cultural and comfort foods.
For students on the go, Penn State Harrisburg offers Penn State Eats, a mobile ordering service for Stacks, Biscotti's, and The Outpost. Penn State Eats is available online and through the Penn State Go app.
Leave a Comment