PSH Awarded Athletic Program of the Year from The United East Conference
Fifteen years ago, Penn State Harrisburg didn't have collegiate sports teams. Now, the college has been recognized for athletic excellence.
Penn State Harrisburg's athletic department recently received praise from the conference they call home. United East brought it upon themselves as a conference to recognize athletic excellence within their member schools with the prestigious President's Cup award. The award stands for academic excellence as well as sportsmanship.
Penn State Harrisburg was the perfect choice for the recognition with their four United East championship trophies in Men's Basketball, Women's Soccer, Baseball, and Men's Soccer for the 2021 season. While these championships should be treated with high regard, that is not to say that our other on campus sports did not play a factor in the recognition.
On September 27, the athletic department hosted a celebratory lunch in the Capital Union Building that hosted the athletes and coaches to accept the award from United East. After the meal, the ceremony began with an introductory speech from Athletic Director Rashaan Carlton to talk about how proud he was with the athletic department as a whole. Student athlete Kylee Altland also took the podium to talk about what makes her experience as a student-athlete so special. She talked about how getting to play a sport after high school is a privilege that many people do not get the opportunity to have. She also mentioned how she grew as a person playing soccer for the school.
Associate Athletic Director Scott Duncan gave a statement on how proud he was of all programs by saying how, "the lowest we finished in any sport was fourth, which is just a tremendous accomplishment for all the athletes and coaches involved."
Head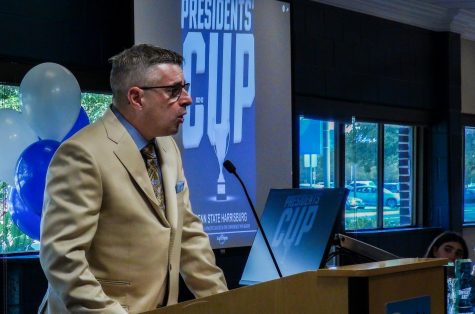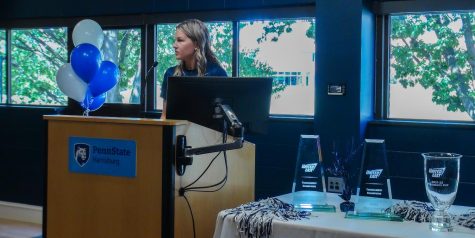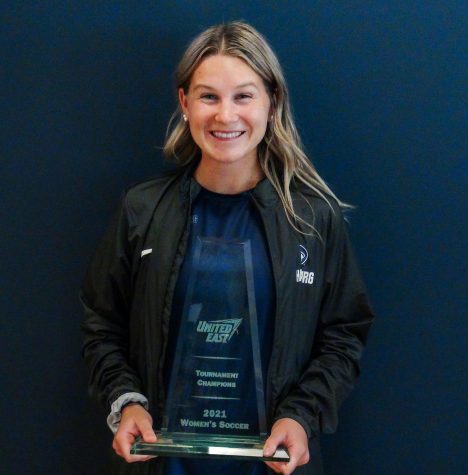 Men's Basketball Coach Donald Friday also brought up how the event was significant to him, considering this group of student athletes was forced to lose a season to stop the spread of Covid-19. "We all lost a year of competition and then our department as a whole came back and we have four league champions and NCAA tournament representatives. Today was really about a celebration of our student athletes for hanging in there and living in the moment, but having hope for a future moment."
Coach Friday also noted how this award will benefit the program going forward with high school recruiting saying, "We recruit these young people when they are 17, 18 years old. They come to college, they thrive academically, they thrive socially as they mature, and they thrive in their respective sport, no matter what their role is." No doubt this will get the attention of young student-athletes as they make their choice of school come decision day.
Leave a Comment