A Musical Thanksgiving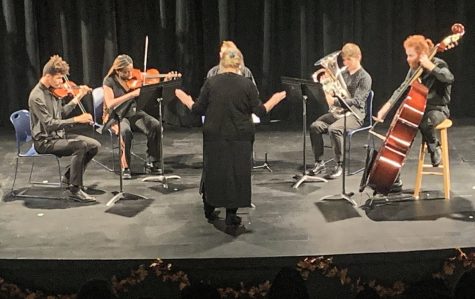 The Penn State Harrisburg School of Humanities Music Program performed their music concert Spirit of Thanks, Spirit of Giving on November 16 and 17 featuring the Campus Orchestra, Choir and Band.
The first group to go was the Campus Orchestra. The orchestra performed notable songs including Deo Gracias From Ceremony of Carols written by Benjamin Britten, Heiliger Dankesang Op. 132 written by Ludwig Von Beethoven and Thanksgiving Medley which was a traditional melody between Mozart and Beethoven.
The Campus Orchestra is under the direction of Dr. Julia Adams. "The orchestra consists of strings and winds, it's a smaller group we do more traditional music for the most part. The students tell me that they work together as a team it's very goal oriented and an artistic endeavor and they that they can grow as a student musically and academically."
After the orchestra's performance it went into The Campus Orchestra. The choir sang a variety of songs including Turn the World Around by Harry Belafonte, Robert Freedman Arr. Mark Hayes, In My Life by Lennon/McCartney Arr. Steve Zegree, and Louder Than Words from Tick Tick…BOOM! by Jonathan Larson Arr. Mac Huff
The concert ended with the performance from The Campus Band. The band performed enjoyable musical masterpieces including Blue Skies by Irving Berlin Arr. Jennings, City of Stars From La La Land by Hurwitz, Pasek, and Paul Arr. Vinson, Our Father by Ben Jessup, How Sweet It Is by Holland, Dozier, Holland Arr. Esbensen, and We Need a Little Christmas by Jerry Herman Arr. Ricketts.
The Campus Band is under the direction of Jill Graybill. "For these students it's a chance to be more creative and just to have a more fun light hearted class, great chance to connect with students from other majors and just get together doing something that they enjoy playing music and having a good time with each other. For many of these students they played in high school and they want to continue to play and have that creative outline in their day."
"Music making means community. This is a chance for all of us to get together and make something beautiful out of nothing and that to me is a very special thing, that's why I got into music." says Dr. Adam Gustafson Music Director at Penn State Harrisburg. "My initial reaction to becoming a serious musician was passing by a church with a choir that was singing just wondering in being like this is an amazing thing. That's really what we try to do here, we try to build a community and we have folks who made friendships for life based on the ensembles."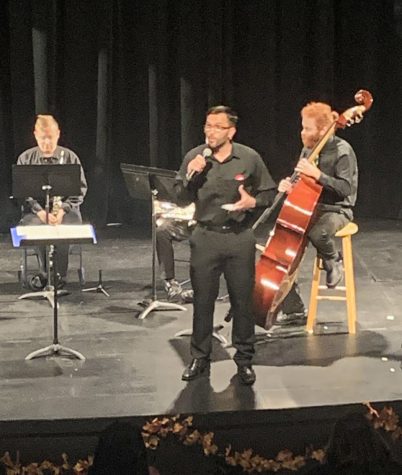 Any students interested in participating in music on campus the ensembles for Spring 2023 are open. Music 88: Campus Choir, Music 82: Concert Band and Music 100: Campus Orchestra. The ensemble credits are open to students of all majors and count as General Education Arts credits.
Leave a Comment