Women's Hoops Continues Win Streak with Conference Win
Women's basketball capped off their double header last weekend with another win over conference rival SUNY Morrisville Saturday afternoon. Sophomore guard Giahny Correa, freshman guard Bailey Oehmig, senior forward Olivia Richardson, senior guard Jayla Galbreath, and senior guard Kendis Butler started for the blue and white in the first quarter. 
Morrisville gained possession first but the blue and white gained possession quickly. Oehmig started the scoring streak with two layups.
Morrisville's Tayghan Doorley quickly answered with her first basket after three missed shots from the Mustang's. 
Jenna Montana drained a three from the top of the key to cap off the hot streak with less than a minute before the media break. 
Coming out of the media timeout, Butler makes a three-pointer herself then forces a turnover allowing Harrisburg to regain possession. Butler then shoots another three after the turnover. 
Rachel Vieira of the Mustangs answered back with her own three pointer at the other end right before the quarter ended. 
Going into the end of the first half, it was all Lady Lions basketball. At the half, the score was 44-28 Harrisburg. 
Coming into the second half, the Lions did not let up on the gas. Three pointer after three pointer, the women continued their win streak and now take the number one spot in the United East Conference.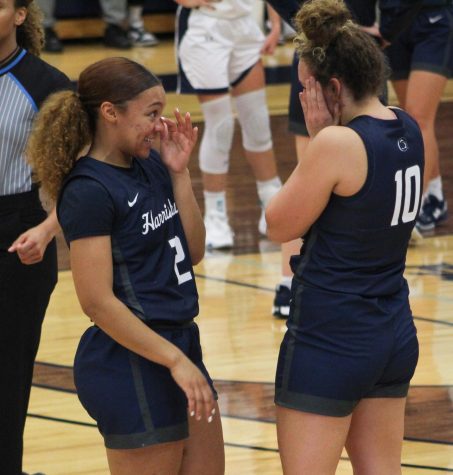 Galbreath finished with 16 points and Butler finished with 15 of her own points. The final score was 88-65. 
The women's team is on a historic run this season and is hungry for their first conference win in program history. 
"This season has been unexpected but expected at the same time," Butler said, "We have a great group of girls with a lot of talent that have the ability to win the conference." 
Recently becoming the program's leading scorer, Butler looks forward to the team continuing to play together and picking up more wins. 
Honestly, just competing the rest of the regular season and getting a conference championship," Galbreath said, "Hopefully, we can get into the [NCAA] tournament for the first time, too!"
The women's team continue to look to host conference play in the Capital Union Building in the coming weeks. 
Leave a Comment