Dancing For A Cure
Penn State Harrisburg joined the other Penn State commonwealth campuses and University Park for THON's annual 46-hour dance marathon. THON's purpose is to support families emotionally and financially. It also aims to form awareness along with having funding for research. All of it goes together in pursuing a cure.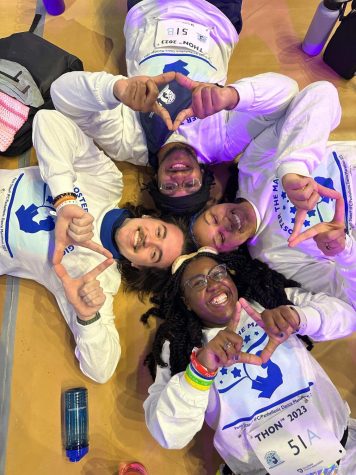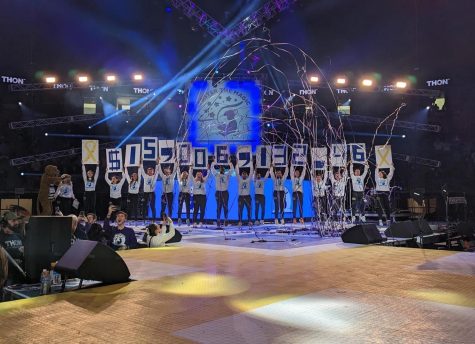 During the event, the dancers are not allowed to sit or sleep. While the crowds enjoy the music, bands and dancing, the key thing is hearing from Four Diamond families about their journeys with cancer. 
"I have been fundraising since 2012 and became the co-advisor in 2017," said Holly Maitland McKenna, one of the co-advisors for Harrisburg's THON committee. "What THON means to me: Hope. Hope for the future so no parent ever has to hear your child has cancer. The fact that 20,000+ students from one university can come together for this most amazing cause, plans and organizes fundraisers and still attend classes is the coolest thing ever."
Being a dancer for THON is an experience of a lifetime and takes extreme dedication, but dancer Max Kelly viewed it as an experience he can never forget. "It is the most physically and mentally challenging thing I've ever done. It was a moment that will be one of my favorites for the rest of my life. THON means more than I can describe as words. It's a feeling, a community, a family and there's nothing more important in my time at Penn State to me than this org."
"THON is so magical and being selected as a THON dancer is the biggest honor" said Autumn Barber, the Family Relations chair for Harrisburg's THON committee and another of Harrisburg's dancers. "THON is LOVE. THON is SUPPORT. THON is FAMILY, and the best kind really. THON is all of that and so much more. To me, THON means HOPE. WE ARE fostering hope in these children and their dance. WE ARE making a difference to find a cure."
Penn State Harrisburg came in third place out of the Penn State commonwealth campuses raising $54,618.86. This year, THON raised a total of $15,006,132.46, breaking the record of last year's total of $13,756,374.50. And It's For the Kids!!! 
Leave a Comment