Hockey For A Cure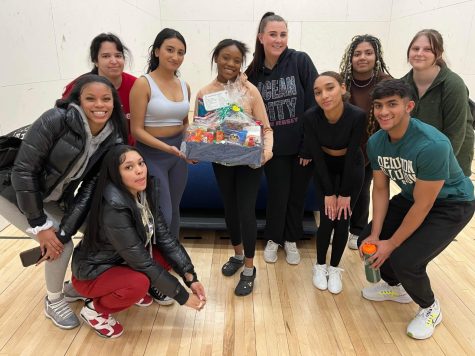 THON took the ice for Penn State Harrisburg's Ice Hockey Match on February 4 at Twin Ponds Arena against the Salisbury Gulls. 
At the match, the benefit was for THON. As Penn State Harrisburg fans entered the rink, they entered a raffle THON hosted at the entrance. Once fans had their raffle entered they would take a hockey puck with a number on it. 
During the second intermission, fans threw their hockey pucks onto the rink, trying to get them as close to the center of the rink as possible. The puck that was the closest to the center would win the raffle, with the numbers on the puck representing the winner. 
The basket was filled with college care supplies like chips, goldfish and candy.  The winner of the raffle was Nichelle Nergon, who serves as a member on the cheerleading team at Penn State Harrisburg.  
"I plan, organize, and run our fundraisers and I run the weekly meetings. I also am the main person to contact as well," says Noah Necowitz PSH THON President. "I work with University Park, THON, and Harrisburg to get all events approved to assure they are properly ran."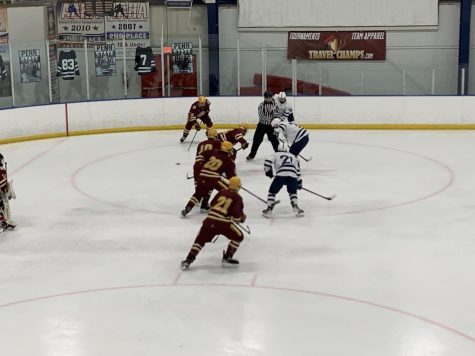 After a hard fought battle Penn State Harrisburg took the win from Salisbury with a score of 12 to 5. The game raised a total of $300 for THON. And It's For The Kids!!!
Leave a Comment