International Students: Their Campus Experience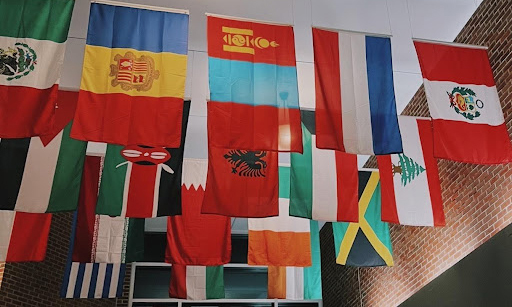 The most common problems international students face stem from cultural differences. For students who make the tough decision to leave their home country for further education, studying abroad is a process of accepting, enduring, and learning these cultural differences.
Evelyn Park, an international student at Penn State Harrisburg, describes one of the differences she has experienced while in a different country. "Even strangers greeted me in a friendly way," said Evelyn Park. The most common thought is that people in America treat others with an open mind and put greetings with basic dialogue. Simple words can make people's days and can also make them feel closer to others. Although this isn't really a difficulty, it is something that Evelyn Park was not used to before leaving South Korea.
In most Asian countries, transportation systems are well equipped, but most international students in the US feel the US system is inconvenient in comparison. Hannah Kim, a freshman at Penn State Harrisburg, has had difficulties finding her way around with Pennsylvania's transportation system. "The system here is very inconvenient," said Kim. "There are several international students who wandered at the airport when they first got here because they did not know of Uber or Lyft," she added. Students who had to move here by themselves found this to be very difficult.
"There are many things that we are missing about real college life," said Penn State sophomore, Brian Park. "Of course, our college conducts orientations for new students, but it's difficult to get tips from someone on realistic college life," he added.
New things always give excitement, but they also can come with struggles. Adapting to a new environment is a task for all international students and reaching out for help with this task can be even more overwhelming.
Perhaps the moment many international students will believe they can do it is when they see progress in themselves with adapting to change.