We Are Penn State!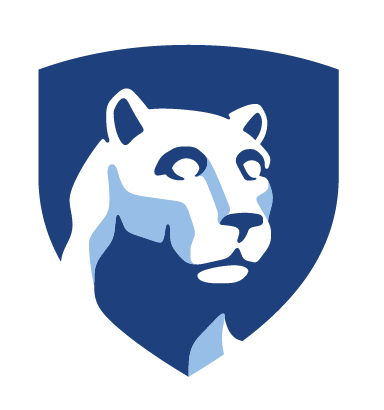 One Penn State: A new initiative to unify and diversify the Penn State system has started shaping campus.
Introduced in Fall 2018 by Penn State President Eric Barron, and becoming a leadership initiative in January 2020, the goal of One Penn State is to become a diverse and inclusive school according to a set 5 principals. Each principal has different Executive Committees and Leadership Team Liaisons chaired by individuals all throughout Penn State divisions and campuses, with a total of 600 staff aiding the process.
Each guiding principle of Penn State's vision is connected and will create a united system for students, alumni, and staff members. Guiding Principle 1: Provide a Seamless Student Experience, hopes to provide students with a "One-Stop" Student Service Center. This space is envisioned to offer a central virtual location for students to get help while also maximizing efficiency for both students and campuses. Guiding Principle 2: Achieve Curricular Coherence hopes to offer unified course abbreviations and university-wide undergraduate majors, minors, and certificates. Design Relevant and Responsive Programs is the goal of Guiding Principle 3; Penn State expects to ensure that some academic careers are adjusted to reflect the change in the job market through certificates, workshops, and training. Making Penn State a student's "university for life" is the plan for Guiding Principle 4: Engage Learners Throughout Their Lifetimes. Penn State is committing to developing their already reliable alumni assistance and provide support to those committed to the University, whether they are still students or graduated. The final Guiding Principle, Achieve the Highest Level of Efficient Use of University Resources, hopes to review and recommend systems, technology, and policies that will help faculty and staff to maximize education and research.
Penn State Harrisburg has already been impacted by the vision of One Penn State. Guiding Principle 2 has progressed at the Harrisburg campus with the introduction of the Communication Disorders and Science Major and African American Studies Minor introduced in Fall 2020 and Spring 2021, respectively. Erol Tolay, SJD, a Political Science professor at Penn State Harrisburg praises One Penn State's vision. "Diversity is important," Tolay explained, "It doesn't benefit just the students, but the entire staff here. Bringing diversity onto campus, especially in the area, can bring about change." The connection with students was the most crucial aspect and positive quality of the project to the professor.
Surveying 20 random students on the Penn State Harrisburg campus found that an overwhelming majority, 100%, of students did not know what One Penn State was. However, after explaining what the project entailed, students had positive responses to the proposed ideas.
One Penn State seeks to reach the goals described in each of the five principals and provide a consistent online experience 24- hours a day, seven days a week, by 2025.  More updates on One Penn State can be found on the project's website, and questions can be asked through email at [email protected].