Award-winning Poet Shares his Essays and Poems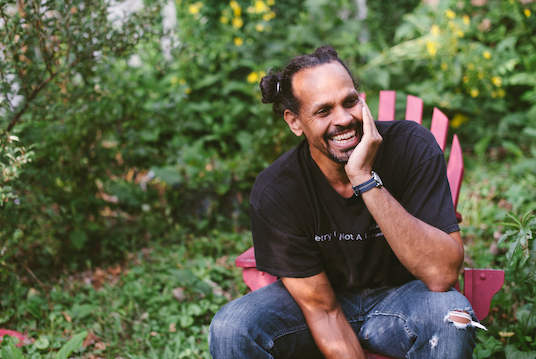 On Thursday, February 24, Penn State Harrisburg welcomed poet and essayist Ross Gay via Zoom. During this event, Ross read aloud some of his poems and essays and even gave a sneak peek of an essay from his upcoming book. Following his readings, Gay took the time to answer a few questions in a Q & A segment. The event helped fulfill the first-year seminar requirements for freshmen and the requirements for honors students. Anyone within the Penn State Harrisburg community was welcome to attend the event. The event was hosted by Penn State Harrisburg English Professor Ashley Cowger.
 Ross Gay is the author of four books of poetry: Against Which, Bringing the Shovel Down, Be Holding, and Catalog of Unabashed Gratitude, and he also has a collection of essays titled The Book of Delights. Catalog of Unabashed Gratitude won the 2015 National Book Critics Circle and the 2016 Kingsley Tufts Poetry awards. Gay has also co-authored multiple chapbooks, and he is a chapbook editor for Q Avenue and Ledge Mule Press. In edition to being an author, Gay is a professor at Indiana University, founding board member of the Bloomington Community Orchard, "a non-profit, free-fruit-for-all food justice and joy project," and co-founder of the online sports magazine Some Call It Ballin', all according to his online bio.
Some of the poems and essays that Gay read to the attendees were Umbrella in the Café, Weirdly Untitled, The Do Over, The Marfa Lights, Firefly, The Janky, and To the Mistake. He also read When Free, an essay in his upcoming book Inciting Joy. Prior to reading his collection of poems and essays, Gay provided some insight as to what got him interested in writing. As inspiration struck him on trip to Italy, Gay explained, "I go down in town…and I walked down to this place that was housed in this actual castle…there was a sunflower field not quite as far as the eye could see." He continued, "it was astonishingly beautiful, delightful. I thought I should write a little essay about this. And then immediately it just came through me…and I thought, 'Why don't you write an essay for every day of the year?'" Gay later reveals that his book is a collection of all of these essays and his other poems combined into one piece. When describing how he knew he wanted to be a poet, Gay said, "When I was a sophomore in college and I was a football player…but football was not going well for me. I was doing poorly in school and in danger of losing my funding. I had a professor named David Johnson…and he asked me to give a presentation on the poet of Amiri Baraka." This is what ultimately inspired Gay to follow in Baraka's footsteps and become a poet and essayist as his career. "But then I think how I grew up, where I grew up. Those things were all really crucial to becoming a poet. I grew up in an apartment complex where there were 500 some apartments. There were a ton of kids so there was so much language in my ear. It feels really important, the folks that I came from," he added. 
Ashley Cowger, the host of the event and an English Professor at Penn State Harrisburg provided her thoughts on the event. In discussing why she thought it was important for students to hear Ross Gay in particular read his stories, Cowger said, "Ross Gay is an incredibly talented and engaging poet and essayist. His poetry and essays are thought-provoking, funny, poignant, and accessible. In addition, he's a highly acclaimed writer, so it was truly an honor to have him as part of our Visiting Writers Series." Cowger also said she thinks "students benefit from being exposed to engaging, accessible literature" and that she hopes "the audience enjoyed the reading and feel encouraged to seek out more poetry and creative nonfiction, or even write their own."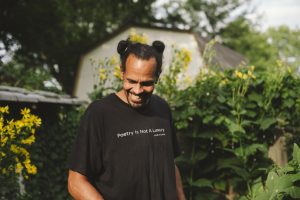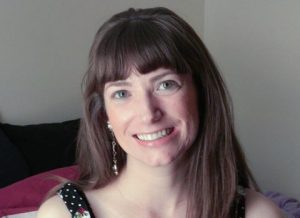 There is another event happening later this semester that will feature another acclaimed poet. "The final visiting writer of the academic year will be poet Glen Mazis, who is doing a reading and Q & A in the Morrison Gallery in the library on April 7th at 5 PM," according to Cowger. Students interested in poetry or similar events in the future can contact Ashley Cowger at [email protected]. For more insight into Ross Gay and his numerous works, or any questions, visit his website at www. https://www.rossgay.net/about.
Leave a Comment