And To All A Good All Nighter
Penn State Harrisburg rocked the night away for the annual all-nighter, hosted by Penn State Lion Ambassadors Club. The night was filled with games, dancing, snacks, strobe lights and inflatables.
While the all-nighter was filled with entertainment, all the money it makes is donated to THON as a fundraiser. Through the night, students added money to a donation box near the entrance to the event. 
"All the proceeds go to THON," explained Autumn Barber, the Family Relations chair for THON. "It helps all the kids with cancer and all that money goes to funding research, making sure the parents of the kids have a chance to get to and from treatment, it pays for treatment and everything in between as well for the kids."
Caitlin Karetas, a member for Penn State Harrisburg's Lion Ambassadors Club, looks forward to the all-nighter every year. "It's a huge event where students will come and play games, have fun and be able to donate their money and win some prizes." Karetas stated. 
While snacks, games, dancing and music were happening upstairs, the gym downstairs was filled with inflatables. Students got to play on a giant slide, mini golf, laser tag, an obstacle course and the famous mechanical bull. Even the Nittany Lion joined in the fun, tackling the obstacle course and the mechanical bull. 
"I'm excited because we get to do this event every year," said Renata Proano, President for Penn State Lion Ambassadors Club. "We have been doing it since 2009 and we get have a lot of fun with the students."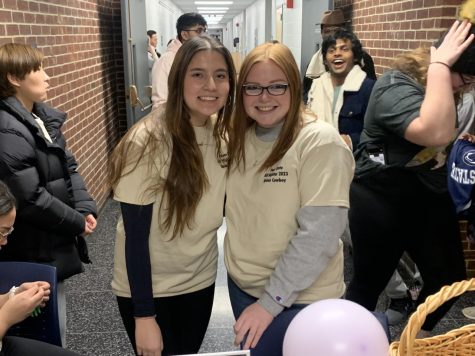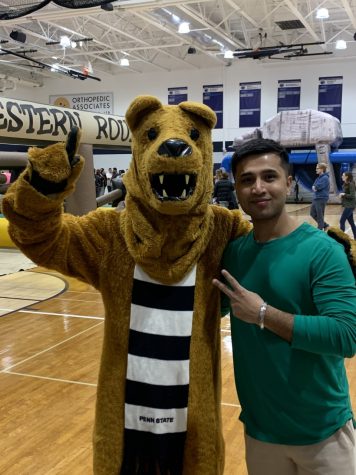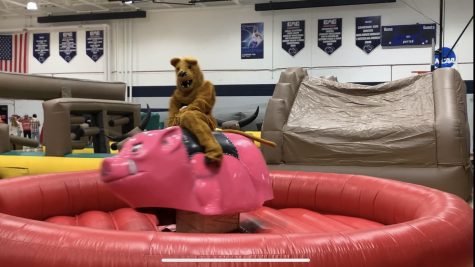 The all-nighter was an overnight success and It's For The Kids!
Leave a Comment