Bowling For A Cure
After going on ice THON came out again hitting the lanes. THON came out bowling for a cure. Bowling for THON is a fundraiser and celebration for the last 10 days until THON. 
The PSH THON committee as well as other participants came out to have a good time bowling as they all helped raise money toward THON. 
President of PSH THON committee Noah Necowitz has been thrilled with the bowling event. "I love it! It's one of my favorite events we do, especially seeing everyone have fun right before THON weekend." 
Max Kelly, a member of the THON committee, always has a good time bowling for THON. "We love organizing the event because it's a perfect way to spend some quality time with the organization…It's great to hang out with friends while still being able to raise some money for the organization to add to our grand total!"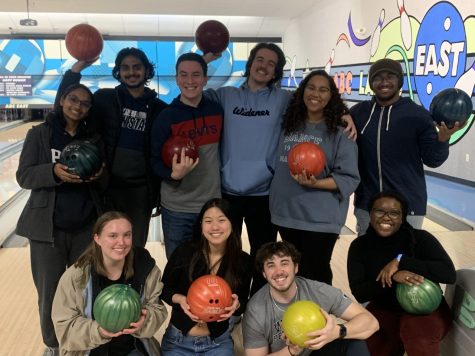 Bowling for THON was a striking success as the people bowled and raised 140 dollars. And It's For The Kids!!! 
Leave a Comment