Badminton Flies At Finals
As the new semester began intramurals started right up. The first intramural sport for the winter was Badminton. The Badminton season began with a total of 20 teams. Each week through the season at the end of a match a team would be eliminated. It then came down to the final 6 teams. 
The championship round was held on January 26. It started with teams Chetta v. 100 plus, Badminburgs v. Mission Winnow, and Dashminton v. Desi boiz. The teams 100 plus, Mission Winnow and Desi boiz were eliminated. The teams Chetta, Badminburgs and Dashminton moved onto the next round. 
As the next round approached the teams had another team on hand. The team The Cultured Carryers had a steady lead through the season and had a bye in the first round. It then went onto  The Cultured Carryers v. Chetta and Badminburgs v. Dashminton. Badminburgs took the win from Dashminton with a score of 42 to 25. The Cultured Carryers took the win from Chetta with a score of 43 to 27. 
The main focus came down to the final round. The round was The Cultured Carryers v. Badminburgs. After a hard fought battle Badminburgs took down The Cultured Carryers with a score of 42 to 25. 
Badminburgs team captain Hanzhang Sun was thrilled about the team's victory. "I'm pretty happy about being the champions, as for motivations I'm so passionate in Badminton, I practice a lot, Badminton is part of my life."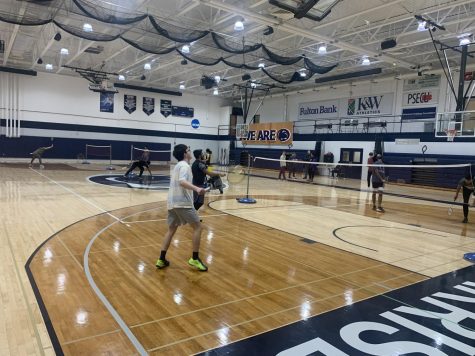 The Badminton season was a swing out success with table tennis on the way. 
Leave a Comment