Softball Opens Their Season at the Beach
The softball team took a trip down to Myrtle Beach for their spring break to open their 2023 season campaign. They finished the four day tournament 5-3 overall. 
They competed against strong teams like Wilkes, Gettysburg, Medaille and Ursinus. The lady lions achieved 46 runs in just eight games and achieved a team batting average of .308. 
Pitcher Carissa Yeager, achieved over 100 strikeouts during the tournament. The sophomore from Schuylkill Haven had finished her freshman campaign with 95 strikeouts. She finished the tournament with just 102 throughout the eight games played. 
On the first day of the tournament, the team faced Wilkes and Gettysburg. Against Wilkes they won 4-3 with Madelyn Lehigh and Steph Reider leading the way in RBI. Against Gettysburg, they lost 12-1 with Mackenzie Fisher scoring one run in the third inning.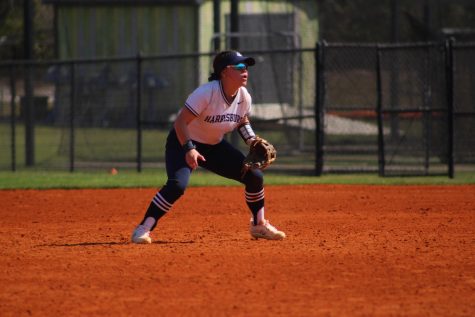 However, they bounced back on day two of the tournament with a win over Cedar Crest, 6-0. Lehigh, Fisher, Reider and Rylee Martinez all led the way with RBI. Mackenzie Sawdey recorded four holds and five strikeouts. 
Delays from previous games going into extra innings proved the slow the team's momentum going into the second game of day two. They lost to Ursinus 13-2. 
Coming into the third day, it was all smiles as the team pulled out two wins over Bridgewater State, 7-6 and Medaille 7-1. 
Going into the last day of the tournament, they dropped the first game against Greensboro, 6-4 but finished off the day with a win over Penn State Fayette, 15-1. 
They take on Elizabethtown in a doubleheader on Tuesday March 21 at 3pm at the Nest. 
Leave a Comment