September 11, 2001, was a day that began like no other. Americans went to work and school as they would on any given day. As the day was just beginning, the United States was under attack. Two planes hit the Twin Towers of The World Trade Center in New York City, one hit the Pentagon in Arlington,Virginia, and one crashed into a field in Shanksville, Pennsylvania, 80 miles southeast of Pittsburgh. 
Every year, Penn State Harrisburg's Young Americans for Freedom organization sets up the "9/11 Never Forget Project". The purpose is to remember the fallen victims in the tragedies. 
Tony Lynch, PhD, serves as an advisor for the organization. However, his focus is on the students. 
"I know what the organization stands for. I support its principles, but I as a professor here at Penn State Harrisburg don't want to have that particular affiliation with the organization," Lynch said. 
"I think it's easier to separate myself if I just remain as the advisor and support the students in their endeavors and not me leading them somewhere…I am involved in helping them and their activities," Lynch added.
Lynch made it clear that he wants the students to be the drivers of the organization. 
"I maintain that separation so it's just the students at Penn State Harrisburg, and I work with them to ensure that they are able to promote their activities," Lynch stated. 
Lynch lived in Brooklyn, NY, and worked as a substitute teacher at Thomas Jefferson High School at the time the attack took place. He views the project as a way of remembering the day. 
"It's an opportunity for us to reflect on what happened on that day…It allows the organization just to recall and reflect on what transpired and doing so to make sure we don't forget," Lynch explained. 
"Don't let it pass for memory that this event occurred and work to make sure something like that doesn't happen again, that's the bigger picture," Lynch added. 
Mike Lippert, President for Young Americans for Freedom, takes his role seriously, not just for Penn State, but for America as well. 
"We at PSH YAF, along with I, personally believe it is important to continue on this project for first responders and other victims affected by the attack, but also for people that may not really know much about it," Lippert described. 
"It changed not only American lives but lives around the world," he continued. 
While participating in the project, Lippert remembers how America was back then compared to how it is now. 
"It changed not only American lives but lives around the world, in an era where many people have grievances with the people in power or the direction America is heading," Lippert claimed. 
"It is important to come together on at least that day to remember what is really important. 9/11 was the biggest attack yet on U.S. soil and must not be forgotten," he stated. 
Caleb Steindel, serving as  communications chair for the organization, is tasked with helping the club with promotion, managing social media and covering events. Steindel views the 9/11 project as a gracious opportunity. 
 "This particular project is a wonderful thing. It gives us a simple, powerfully visual way to remember this tragedy," Steindel said. 
"It was an event that unified us as a country, and we shouldn't let a year go by that we don't remember and honor the victims," he added.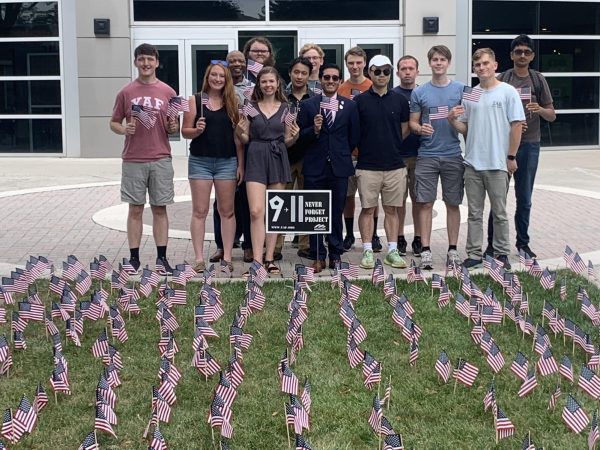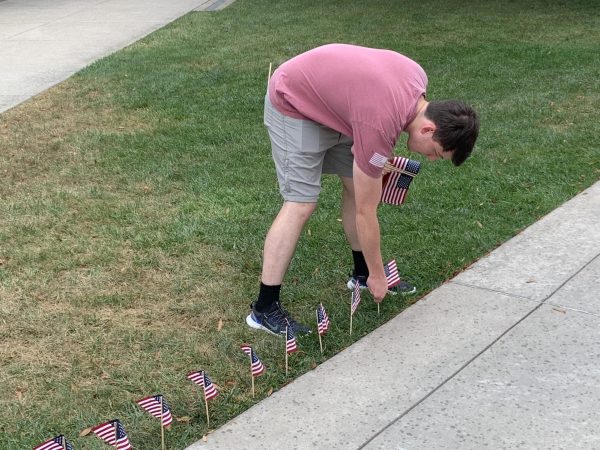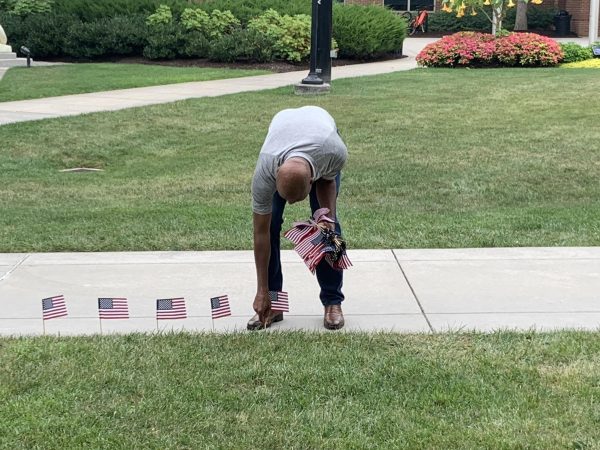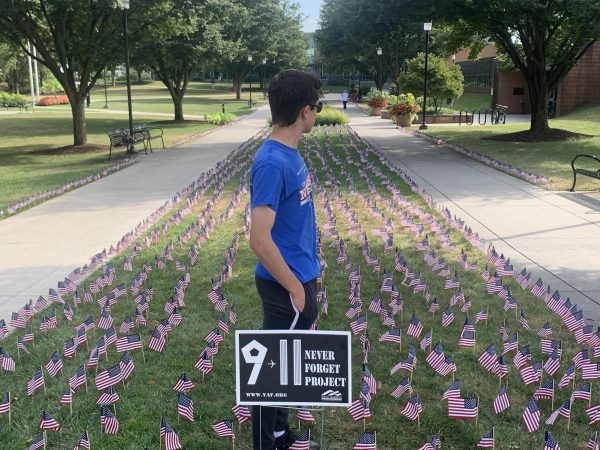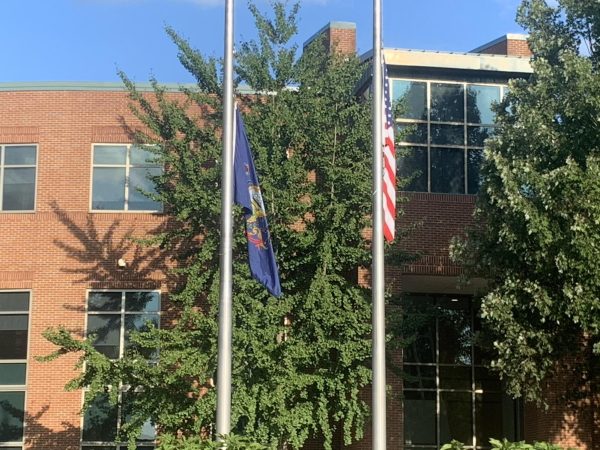 The Young Americans for Freedom organization conducts the 9/11 project as a way to  remember the tragic day, while also providing an opportunity for students and faculty to understand that day and how to move forward.