Cancer is the second most chronic disease in America. The disease mainly has an effect on children. Every day, 47 children are given a cancer diagnosis and each year over 17,000 children  have been diagnosed. A cancer diagnosis is the leading cause of death in children.
Since 1973, Penn State has participated in an organization called THON, which is run by students. The students commit to providing support emotionally and financially, bringing awareness and raising funds for research. All of it goes into the families' lives impacted by childhood cancer while attempting to find a cure. 
It is organized by a group of Penn State students that are looking to give back to the community. 
Holly Maitland McKenna and Patti Wrighstone serve as co-advisors for Penn State Harrisburg's THON and look forward to it every year. It comes down to one important reason.  
"I THON for all the kids, all the parents to keep smiles on everyone's faces and because our  Penn State students are amazing volunteering all the hours they do to raise as much money as they do for the Four Diamonds," McKenna stated.
"I THON for all those families so they can have one more good day and hopefully many more days to come. I am here to help our Penn State students as much as we can to help support this amazing organization," Wrightstone stated. 
Every Penn State campus has their own THON committee where a student serves as president. Mackenzie Marker serves as president for the 2023-2024 THON committee at Penn State Harrisburg and serves the position with honor.
"I run meetings, submit proposals for events, making official fundraisers," Marker explained. 
"THON to me means being part of something bigger than myself. I do it for the kids so they can have bigger and brighter futures for everyone," Marker added. 
Every year, all THON committees from all Penn State campuses come together in February at University Park's Bryce Jordan Center to participate in THON. It is a 46 hour dance marathon and no one is allowed to sit or sleep. Throughout the event everyone dances to find a cure. At the end, the total amount raised is announced.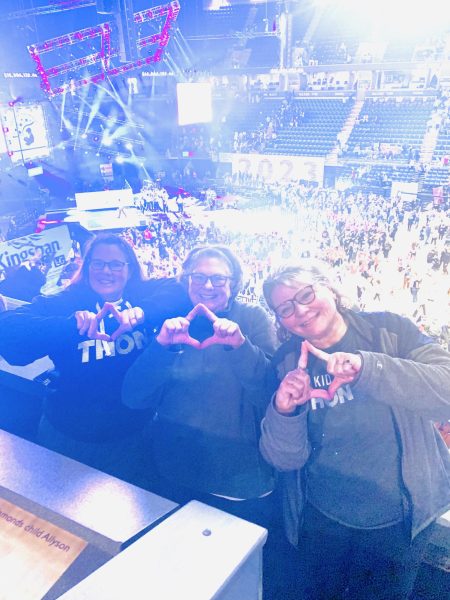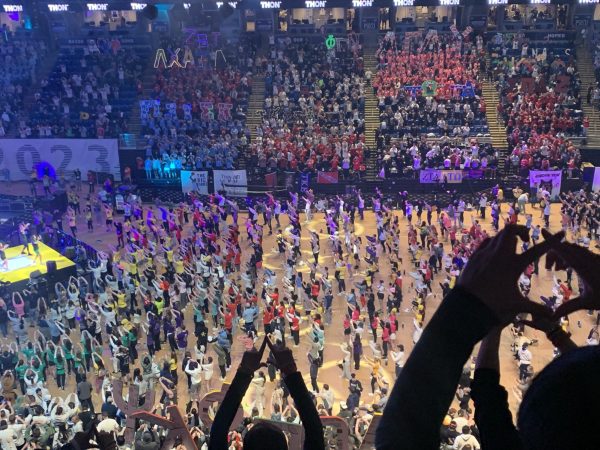 Penn State Harrisburg is preparing to start fundraising with Karaoke For a Cure on October 11 and November 7. There will also be a  Pie a Person event held on October 24 and November 15. There are more events and fundraisers in the works. It all leads up to THON, which is scheduled for February 16-18 in 2024. It's For The Kids!