THON came together in the Morrison Gallery on October 29 to carve and paint pumpkins and get everyone in the Halloween spirit. The event was THON's first family day of the semester. A family day for THON is held monthly. The committee gets their sponsor families to participate with the organization at these events. 
THON President Mackenzie Marker enjoys having families come and be part of the organization.
 "We get our sponsored families to come out and hang out with us so our new board members can meet them. For this specific event it was to celebrate Halloween by carving and painting pumpkins," Marker stated. 
At the event, anyone was welcome to join. THON committee members and volunteer participants could pick out a pumpkin. Once they got their pumpkins they either carved or painted them. As they were carving and painting at the tables, everyone got an opportunity to meet and get to know each other. 
The designs included carved and/or painted faces, flowers, and jack-o-lanterns. 
PSH's THON Co-Advisors Holly Maitland McKenna and Patti Wrightsone shared their excitement for the first family day of the season. 
"Since it's so close to Halloween, we have a Halloween event with pumpkin carving and pumpkin painting," McKenna said. 
"Our Chapman family was here with us, they were painting and doing all kinds of arts and crafts," she added. 
  "It's to get together and have some fun and for anyone to come and join them," Wrightsone mentioned.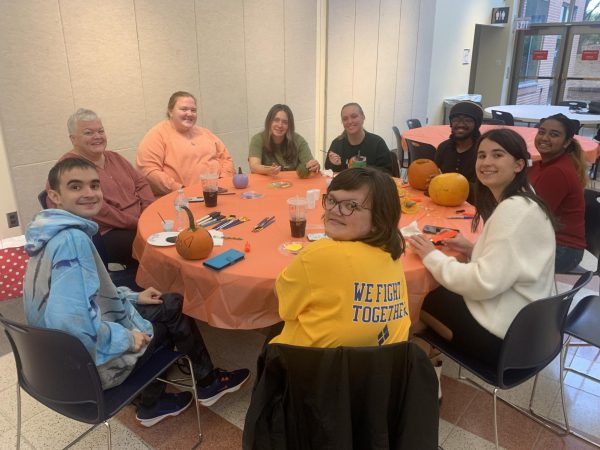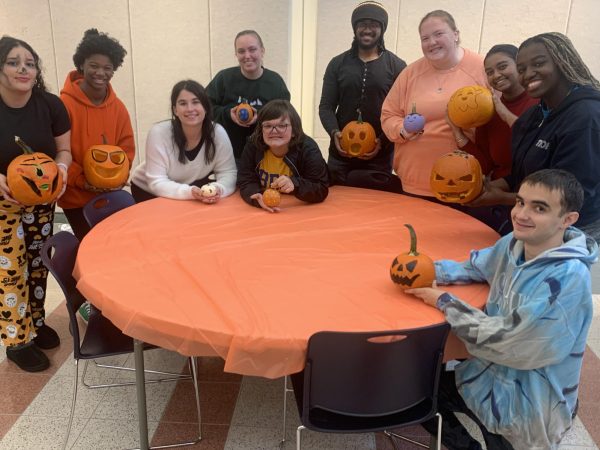 At the end of the event, all participants put their pumpkins together and showed their masterpieces to each other. Everyone was proud of their accomplishments. Keep and eye out for fliers around campus and event listings on the Corq or Student Engagement app for upcoming events.