PSH hosts a Panel Discussion Regarding the Russia-Ukraine War
On Tuesday, March 22, 2022, Penn State Harrisburg hosted a panel discussion in the Olmsted building room W107 regarding the ongoing conflict between Russia and Ukraine. Panelists and professors Dr. Carol Nechemias, Dr. Juliette Tolay, and Dr. Michael G. Stefany discussed the many topics related to the conflict, such as the refugee crisis, Russian President Vladimir Putin's mental state, and how Sovietologists were against NATO expansion from the very beginning. Each of the professors discussed a specific topic with the audience. 
Russia attempted to invade Ukraine and take over the nation officially on February 24, 2022, a completely unprovoked and largely unwanted war by the Ukrainians. It is impossible to recap everything that has happened since, but there is current information regarding the war that should not go unnoticed. In an article published by The Washington Post, updates are provided about the current state of the war. According to the article, "officials in Ukraine began urging people living in the eastern part of the country to evacuate" after further atrocities were discovered at the hands of the Russians. Ukrainian President Volodymyr Zelenskyy "demanded a tougher E.U. [European Union] response" while also criticizing leaders (The Washington Post). U.S. President Joe Biden also placed new sanctions on Russia "that will target two of Russia's largest banks and Russian President Vladimir Putin's adult daughters," sparking a new level of chaos relating to the Russia-Ukraine war (The Washington Post). This information is updated as of April 6, 2022. 
As for the panel discussion, Dr. Michael G. Stefany provided some insight into what took place at the event. Stefany's education and background in Russian culture has provided him "a unique perspective on this whole crisis," he feels. Stefany is currently a professor at Penn State Harrisburg teaching HIST 11 and HIST 10 as well as courses focusing on the Modern Middle East and Modern Russia. This and the fact that he "keeps up with the latest news reports and expert opinions on Putin, Russia, and Ukraine" provides him with the necessary knowledge to contribute useful and important information to the PSH students. 
Stefany began by saying, "For my part of the panel presentation, I discussed how Sovietologists, like myself, were against NATO expansion from the beginning (the 1990s) because we thought expanding a Cold War-era alliance against Russia…would only start a new conflict." Stefany is "…concerned that we are locked in a cycle of escalation with Russia that could result in Putin deploying chemical or even tactical nuclear weapons, NATO responding with a No-Fly Zone and actual combat between NATO and Russian forces." He feels Putin decided to carry out the current aggression in Ukraine because "this tactic has worked before," Stefany added. It worked for him "in Chechnya, Georgia and Syria, but he underestimated the resistance on the part of the Ukrainians (Zelenskyy) and the West (sanctions)."
He also provided some insight into what the other speakers spoke about, saying "Dr. Nechemias spoke about Putin and his current mental state: How his legitimacy is tied up in building up Russia as a Great Power; how he is isolated now (due to COVID) and has portraits of Russian rulers he admires most." Stefany details what Dr. Tolay discussed, adding she "discussed the refugee situation: People who have been displaced within the country, crossed the border – generally fleeing from East to West." Ukrainians fleeing the country in the midst of combat are fleeing to Poland and the country has "taken in about 2 million, Moldova (much smaller country) is heavily affected as well with 351,000 [refugees]," which Stefany says, "Dr. Tolay said this is an unprecedented situation in its speed, size, and scope." 
Dr. Stefany believes it is important to have access to a discussion like this because "the panel has a level of knowledge of Russia, Ukraine, and refugee situations." He claims that "the more knowledgeable the American public (and PSH community) is, the greater the possibility that this can be resolved peacefully." 
In regard to future discussions about the ongoing conflict, Dr. Stefany says "nobody has said anything to me at this time about having another panel discussion, but due to the fast-moving and serious nature of this situation, I wouldn't doubt that there will be more panels put together – especially if things escalate between NATO and Russia." Penn State Harrisburg students and faculty should keep an eye out for any future email announcements regarding a future panel discussion.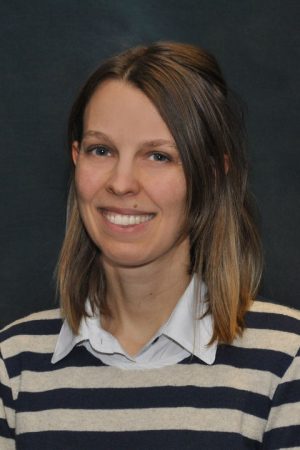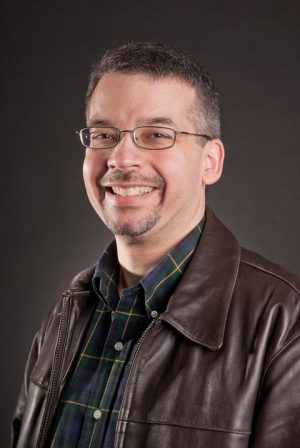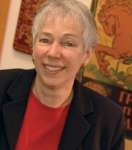 Leave a Comment