Bowling Rolls Into Finals
Penn State Harrisburg's Intramural Bowling Team has been in full strike since the start of the season. At Penn State Harrisburg, Intramural Bowling has a total of 13 teams in two divisions, the Blue Division and the White Division. 7 teams are in the Blue Division and 6 are in the White Division. 
Darryl Bower serves as the coordinator for the program over the past eight years. "Each team is made up of four bowlers per team, each team bowls two games each week, they get a point for each game, one point total pins and everything scratch," he explained. "This year there were six regular sessions, and the 7th session is a playoff based off March Madness with the winners of each division going against themselves to determine the overall winner," Bower stated. 
Nicholas Rohn has always had an interest in bowling, and his interest and skills have grown since joining the intramural team. "I have always kind of bowled as a kid but I have never done it competitively." Rohn said. Rohn is proud of the progress he has made, saying, "It's kind of funny, my highest game was 180, I do a lot more strategy and do different techniques every time I do it." Sarah McCullough joined and found the same joys as Rohn. "I have always done bowling with my friends and it is awesome. I feel that I am improving as the weeks go on," McCullough said. 
This week was the last regular week for intramural bowling, and next week they will be going into the Playoff Championship. 
In the Blue Division, teams Glory Bowl and Pin Em Down tied for first place with a total of 15 points won. The other blue division teams finished as follows: The Ball Rollers with 12 points, Show Me That Split with 7 points, Bumper Boys with 5 points and Big Ol' Bowls with 4 points. 
In the White Division, team Pin Me Down came in first place with a total of 15 points won. The other teams finished as follows: Splitter are Quitters with 13 points, Nasty Brooklyn with 11 points, Les Miserabowls with 9 and a half points, Illegals with three and half points, and Legals with 3 points. 
The Playoff Championship round will be Sunday, April 3rd at ABC East Lanes. The Blue Division teams Glory and Pin Em Down will go against each other first, and then the winning team of that round will compete against the White Division team Pin Me Down.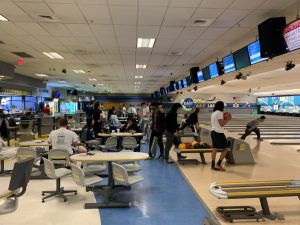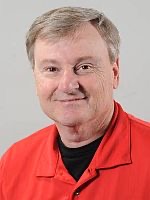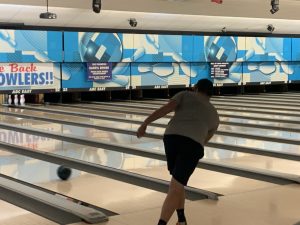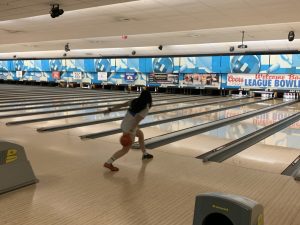 View Comments(1)