Students Paint to Raise Awareness on Suicide Prevention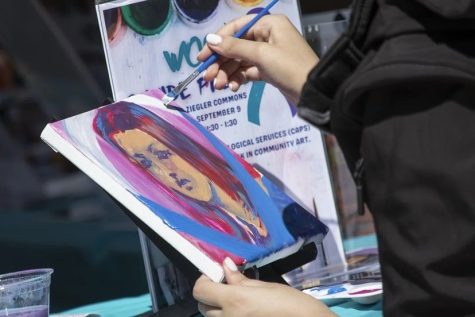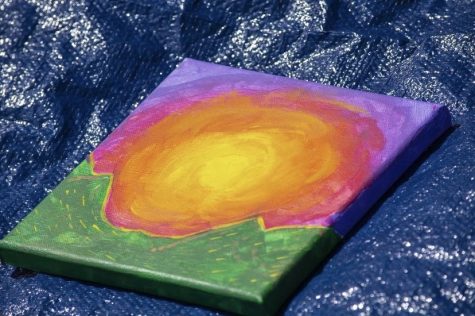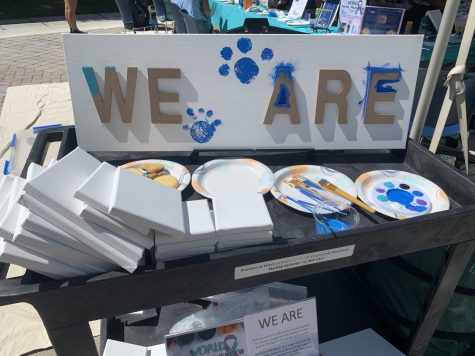 Last Friday, students got the opportunity to paint as a way to express themselves in regards to suicide and to raise awareness on prevention. Through art, students illustrated their feelings visually.
Counseling and Psychological Services (CAPS) at Penn State Harrisburg hosted a painting event in Ziegler Commons outsides Stacks to commemorate World Suicide Prevention Day on September 9, 2o22. World Suicide Prevention Day is celebrated annually on September 10. The main premise behind the event was to raise awareness about suicide and mental illness that affects so many people. CAPS accomplished this by hosting a painting event, which allowed for participants to express themselves freely through art.
Eileen Haase, Director of Counseling and Disability Services and Student Disability Resources, further described what World Suicide Prevention Day is. "They are recognizing those who have died by suicide and raising awareness about suicide prevention, since too many people are being lost by suicide," Haase explained. She adds that there are different ways for the community to reach out if they need help. "There's the lifeline that you can call. Anyone can, whether they're students or the community, to talk to a live counselor. They can also just start talking and reaching out to people." Haase, along with other members of the CAPS team helped run the event and provide a safe space for all participants to use art as an escape for them to express themselves. The paintings, once fully dry, will be hung around the CAPS and Disability Services office in SEC 205.
There are numerous ways for people to seek help if they are feeling depressed or having thoughts of suicide. The Penn State crisis hotline is a great resource for students to use if they decide they want to seek help. The community can call this hotline at 877-229-6400 or text "LIONS" to 741741 at any time, day or night. The campus police are also available to be reached via phone at 717-979-7976. For any urgent or crisis situations, call 911 for help. CAPS can be reached via phone at 717-948-6025. Students can also visit the Disability office in the Student Enrichment Center (SEC) in suite 205. This is located on the second floor of the SEC. Eileen Haase can be reached via email at [email protected]. Some of the services provided at CAPS include individual/couples counseling, group counseling (as available), skills clinics and workshops, drug and alcohol counseling, psychiatric services/medication management, and virtual counseling resources. For more information, visit https://harrisburg.psu.edu/counseling-psychological-services. For more information on Student Disability Resources, visit https://harrisburg.psu.edu/directory/disability-services.
Leave a Comment