COVID-19 Effects Food Services
The COVID-19 pandemic has sparked immense change throughout the world. It has hit hard in many populated areas, Penn State Harrisburg's campus included. While students were struggling with zoom classes and a lack of student engagement opportunities, the overall effects of the pandemic snuck into other aspects of campus as well. The nationwide labor shortage has caused issues even with Penn State Harrisburg's dining halls. It makes sense: a lack of students on campus would certainly largely reduce the amount of profit being made at the food services. 
The four main food services on the Penn State Harrisburg campus – Stacks Market, The Outpost, Provisions, and Biscotti's – have all had to make significant changes to each of their hours. Almost on a daily basis, the Director of Housing and Food Services for Penn State Harrisburg, Craig A. Cook, has sent emails indicating changes to operating hours for the food services offered on campus. These emails which modify food service's consistent schedules based on worker availability have highlighted this shortage and created an air of unpredictability around when different services will be available. In a recent email sent by Cook on February 4, 2022, to the students, faculty, and staff,  he explains, "due to staffing issues, Biscotti's will be closed today." Biscotti's has been one of the most affected food services on campus. Cook continues, "We apologize for the inconvenience. Coffee beverages are still available at The Outpost in the Student Enrichment Center." Many students rely on these food services to get them through a long day of classes. With Biscotti's unpredictable hours, it is hard to know when exactly it will be open for business. Craig A. Cook has sent out multiple memos prior to the aforementioned February 4 email, explaining similar changes in Biscotti's and some of the other food services around campus. For example, back on January 10, the first day of the Spring 2022 semester, Cook sent out a message to the community about hours changes at The Outpost. The Housing and Food Services Director stated "The Outpost will be opening today at 11am instead of its normal time." Just like Biscotti's, The Outpost has been impacted by constantly changing hours. 
According to the official Penn State website, the hours for Stacks Market in the Olmsted Building are 7:30AM-10:00PM Monday-Thursday and 7:30AM-8:00PM on Friday. During the weekend, Stacks is supposed to be open from 11:00AM-8:00PM on Saturday and 11:00AM-10:00PM on Sunday. Stacks Market has been relatively unaffected hours-wise. It serves as the main dining area on the Penn State Harrisburg campus. The hours for Biscotti's, according to Penn State's website, are as follows: 8:00AM-8:00PM Monday-Thursday and 8:00AM-4:00PM on Friday. Biscotti's is closed on the weekends. Being closed at any point through the week is abnormal, but with the unpredictable hours, circumstances like that arise. The Outpost's hours normally are 8:00AM-7:00PM Monday-Thursday and 8:00AM-4:00PM on Friday. It is closed over the weekend. Provisions, also located in the Student Enrichment Center, is open from Monday-Thursday from 9:00AM-7:00PM and on Friday from 9:00AM-4:00PM. Like The Outpost and Biscotti's, Provisions does not provide service over the weekend. For more information on these food services offered on campus, students and faculty can visit the food services website at http://www.liveon.psu.edu/harrisburg or contact Craig A. Cook at [email protected]. 
As is the case with many businesses at the moment, food services is seeing their fair share of staffing shortages. Biscotti's, The Outpost, and Provisions have each fallen victim to the staff shortage, while Stacks Market has had enough workers to stay open for their normally scheduled hours. Cook also included in his emails about hours changes information and encouragement for students to apply for jobs in the food services field. In a January 11, 2022, email sent to the student community, Cook asked, "Since you're already a member of our campus community, why not think about joining our team as well?" This was sent out the day after the start of the Spring 2022 semester. Some of the notable benefits of working at the food services at Penn State Harrisburg include "competitive salary with weekly bonuses, on-the-job training, great work experience, student management positions, checks that are directly deposited, convenient campus work location, and scheduling." Anyone who may be interested in joining the food service team can contact Craig A. Cook via email at [email protected] or via phone at 717-948-6241 with any questions. 
It is no secret that COVID-19 has been a huge factor in the unpredictable hours and the overwhelming staff shortage. Students need to be aware of these issues as many students make use of these food services regularly. Getting involved in the food services workforce will not only benefit the student employed but also the entirety of the Penn State Harrisburg community. Visit the food service website or contact food services leadership for more information.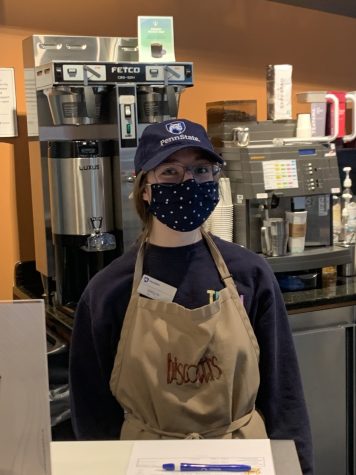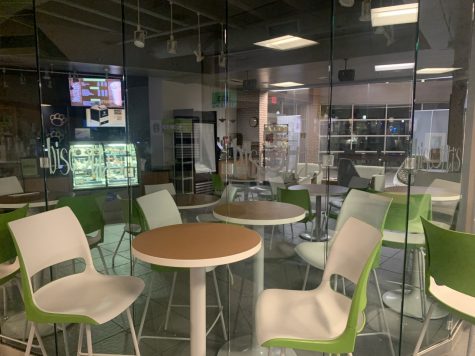 Leave a Comment