Dodgeball Knocks Out At Finals
The last intramural sport for the fall season was dodgeball. The season started out with a total of eight teams. After four teams were eliminated,it was down to the semi-finals. The teams who participated were Hurl and Hide vs. Abusement Park and No Results Gym vs. Santa's Slayers. 
The championship match was Hurl and Hide vs. No Results Gym. During this round it was the best out of three. After a hard fought battle, Hurl and Hide finished as the champions. 
The team captain of Hurl and Hide was absent from the game, so team member Anthony Qian stepped up as captain and was excited about the team's victory. 
"Coming into this season we just wanted to have fun, but then after winning one or two games we were like maybe we can win it all so we tried our hardest and came out on top." Qian stated.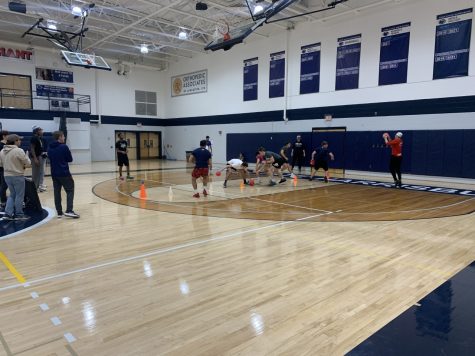 The next round of intramural sports will return for the spring semester. The first round will include Badminton and Table Tennis. Registration for both teams is up and running on the website imleagues.com,and registration closes January 9. Badminton starts January 10 and table tennis starts January 11.  
Leave a Comment