Reaching for a Cure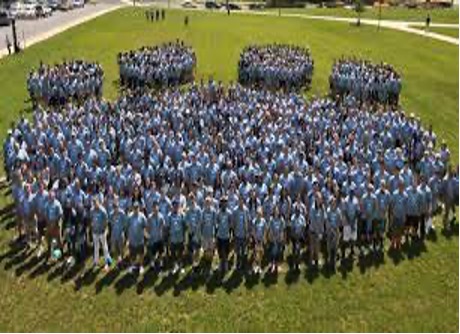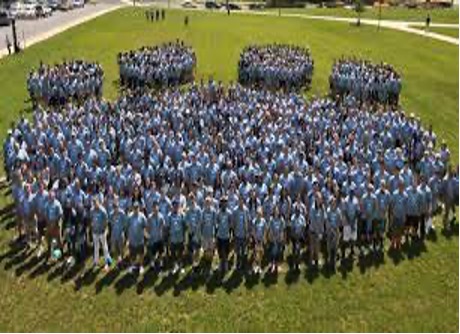 The last thing a family wants to hear is that their child has a disease. A child having a disease can have a big impact on the family.
One common disease that children get is cancer. According to The US Childhood Statistics approximately 15,780 children are diagnosed every three minutes.
Also, approximately 1 in 285 children in America will have a diagnosis before the age of 20.
Penn State has been fighting to help and end childhood cancer.
Penn State along with its other campuses have been participating in an organization called THON.
The organization is student-run with the commitment of changing the lives of children along with their families by supporting them emotionally and financially while they have been impacted by the disease while fighting for a cure. It is the world's largest organization that is run by students.
Autumn Barber serves as the family relations chair for the THON organization at Penn State Harrisburg. It is one of the greatest roles she has had through her Penn State journey.
"As Family Relations Chair I must be in attendance for all five AAF Workshops, complete a bi-weekly report of all family relations activities, reach out to and stay in contact with our paired families, create and execute families' events, and work as a liaison between the families and org to foster a bond," said Barber. "I love my position within the THON community so much because I am in direct contact with the families that have been affected by cancer. Nothing compares to the connections that I got to create with the families."
Barber adores THON and sees it as a great opportunity.
"THON is extremely hard to put into words. THON is truly magical. THON has played the biggest role in my Penn State story and my life," said Barber. "I truly love THON so much. To me THON means HOPE. Hope for a better tomorrow and hope for a cure. We Are…fostering hope in these children and their families. We are helping put more smiles on their little faces and bring more laughter into their lives."
Barber feels that THON is helping other people.
"Since 1977, THON has raised over $190 million for Four Diamonds at Penn State Health Children's
Hospital, providing comprehensive care for 4,000 families and funding critical research to take our fight beyond central Pennsylvania and spread hope around the world," said Barber. "Over 16,500 students volunteer along with over 25,000 alumni supporters working year-round to provide both financial and emotional support for our families, ensuring that they never have to face cancer alone."
THON has been helping families grow and lives better lives and is hoping to one day find a cure.
And It's For The Kids!