Research library renamed the Madlyn Levine Hanes Library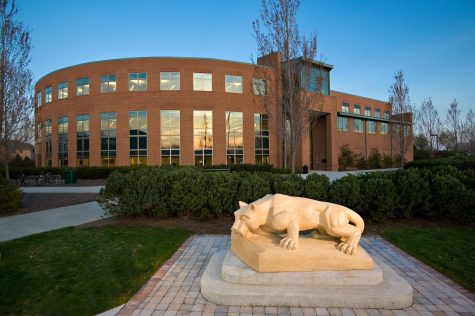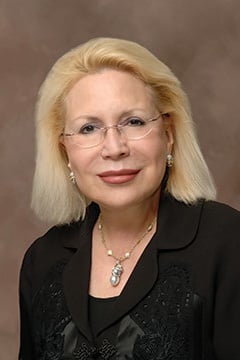 Penn State Harrisburg's Library has a new name, honoring an influential former staff member.
On July 15th, 2021, the Penn State Board of Trustees announced Penn State Harrisburg's library's new name. The research library has been renamed the Madlyn Levine Hanes Library in honor of her retirement on August 1, 2021.
Before her retirement, Hanes served as Penn State Harrisburg's chancellor from 2000 to 2012, and then became senior vice president across Penn State's 20 commonwealth campuses. With her 33 years of Penn State work, Board Chairman Matthew Schuyler described Hanes as "a tireless advocate for the transformative value of higher education."  "For our students, our campuses, and the communities they serve," he added, "it is only fitting that the Harrisburg campus library will bear her name and stand as a testament to her immeasurable legacy in perpetuity."
Hanes proudly served the over 27,000 students enrolled at commonwealth campuses during her tenure. She worked to decrease tuition to combat the diverse demographic circumstances students go through, and she increased admission access by developing a new institutional partnership. Her efforts gave commonwealth campuses the ability to create 21 innovation hubs, increase student aid, and invest in technology and research for commonwealth campus students.
David Ugochuwu, a senior student worker at the Madlyn Levine Hanes Library, states, "Ms. Hanes has done so much for the Library at Penn State Harrisburg, meeting her for the first time was a pleasure, especially with knowing all that she has done for not only the library, but for the students at Penn State Harrisburg as well."
More information about Madlyn Levine Hanes Library can be found on the library's website at
https://libraries.psu.edu/harrisburg
or their Facebook page at
https://www.facebook.com/psuhbglib/